Do you often notice strands piling up on the floor while combing your hair? Is it embarrassing to untie your hair in public because of how much hair comes off on your hair tie? Well, you're not alone. Hair loss is a problem that is faced by many people all over the world. So, what's a quick solution for this problem? Hair growth tonics. Hair tonics are medicinal solutions that are specially formulated to restore hair growth and thickness. If you are on the lookout for a good hair growth product, check out our list of the best ones available on the market right now.
But, first…
Hair tonics (often referred to as 'friction lotions') help stimulate blood circulation in the hair follicles for healthy hair growth. They usually contain oil, alcohol, and ethanol and come in either liquid, gel, or semi-solid form. Massaging a hair tonic onto your scalp on a regular basis can reverse baldness and make your hair grow longer and thicker. These tonics also moisturize a dry scalp, add shine to your locks, and reduce breakage and split ends.
1
Shahnaz Husain Shatone Plus Herbal Scalp Tonic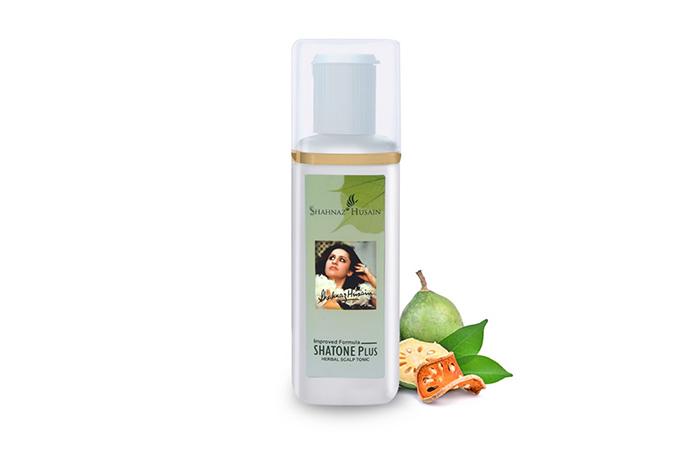 Shahnaz Husain's Shatone Plus Herbal Scalp Tonic is infused with a blend of therapeutic extracts that control dandruff and other scalp conditions. Its formula stimulates hair growth and thickens each strand. This tonic contains extracts of triphala, shikakai, methi seed, bael giri, gurhal, and germinated mattar. These ingredients control hair loss and prevent premature graying of hair. This product also claims to reduce breakage and split ends.